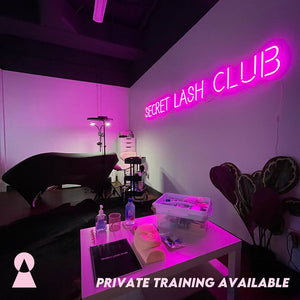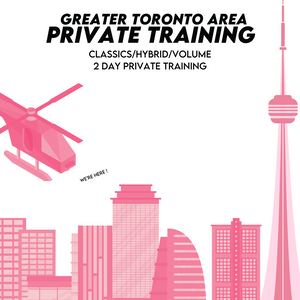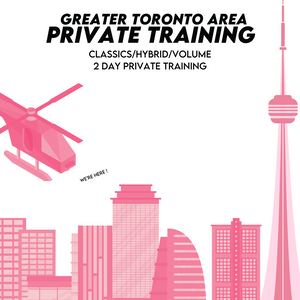 Beginner CLASSIC AND INTRODUCTION TO VOLUME (2 DAY COURSE) MILTON, ON
Our two day beginner covers the aspects of Classic eyelash extensions and develop the skill of the Volume Technique whereby learning the application of multiple extensions to 1 natural lash. This course dives deep into the theory about eyelash extension for Classic, Hybrids and Volume lashes, gaining a clientele, business knowledge, safe and correct protocols. Day 1 will cover the basics of theory and Classic Application on a mannequin and live model. Day 2 will cover Volume theory, fanning techniques and Hybrid/Volume Application on a mannequin and live model.
Students will leave with a strong understanding of the practical, theoretical and business aspects of the lash industry and fully equipped to start their new career in this thriving industry.
Please Note:
It is not required to have any previous experience to take this course.
All trainings will be held at 8250 Lawson Road, Milton, Ontario, L9T5C6, First Floor. Classes runs from 9am-6pm on each day of the course.  
Kit Contents:
Lash Trays (Classic and Volume)
Adhesive
Gel Pads
Cream Remover
Marble tile
Isolation tweezer
Pick-up/fanning tweezer
Glue rings
Disposable mascara wands
Applicator wands
Mini fan
Micro-Spoolies
Mini fan
Lint-free Adhesive Wipes
Tweezer Cleaner
Nano-mister
Adhesive Storage Container 
Highlights of Course Content:  
About the industry
Lash Theory (Classic, Hybrid and Volumes)
Product Knowledge
Supplies + where to purchase
Lash room set-up
Different methods of isolation
Humidity + Temperature 
Eye health, lash cycle, conditions
Proper preparation + application process
Sanitization + disinfection + Health Canada guidelines 
Client consultation
Exclusive SLC styles
Introduction to volume lashing
Fanning techniques
Corrective lashing
Adhesives/Allergic reactions
Retention/Removals/Aftercare
Infill process
Building/developing a brand
Building clientele 
Business marketing + social networking
Photography + Portfolio
Live model application and so much more! 
Please Note: The total cost for this course is $2000. A Deposit of $200 is required to secure your seat. All deposits are non-refundable. Tax not included. Your remaining balance will be due in person on the first day of the course.
Requests to change enrolled class date with less than 2 weeks notice of original date will be subject to $150 transfer fee.
Please allow 1-3 business days to receive confirmation from SECRETLASHCLUB™ that you are enrolled.